Our Beneficiaries' Stories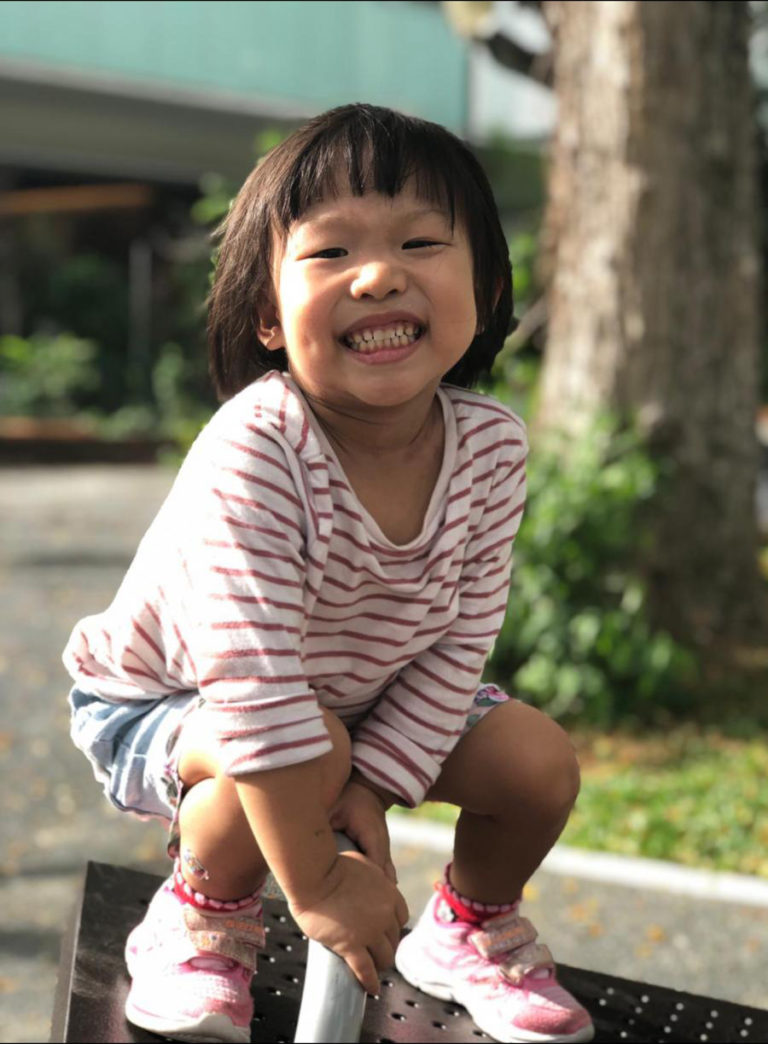 Our Thalassemia Beneficiary
Raena is 3 years old, our youngest Thalassemia beneficiary. She has to undergo monthly blood transfusion at the hospital and has to administer injection 5 times a week. Each session lasts for 6 hours. After each blood transfusion session, Raena will develop rashes on her body.
On top of that, she has to undergo the chelation therapy to reduce the iron level in her body.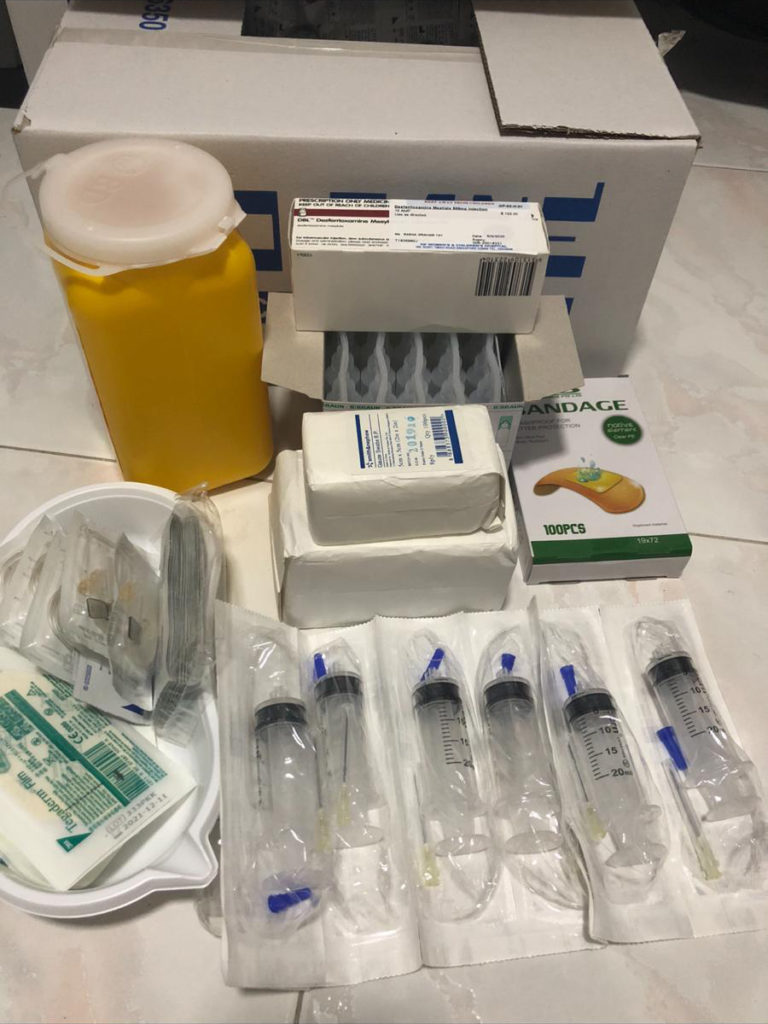 "Raena, who is 3 years old, was diagnosed with Thalassemia major. She needs to go for blood transfusion monthly and jab everyday. It's for life time. We faced financial difficulties due to the regular blood transfusions and medical treatments. Fortunately, Promisedland has helped us and relieved the financial burden so we could focus on Raena's health." 
-Sharon, Mother of Raena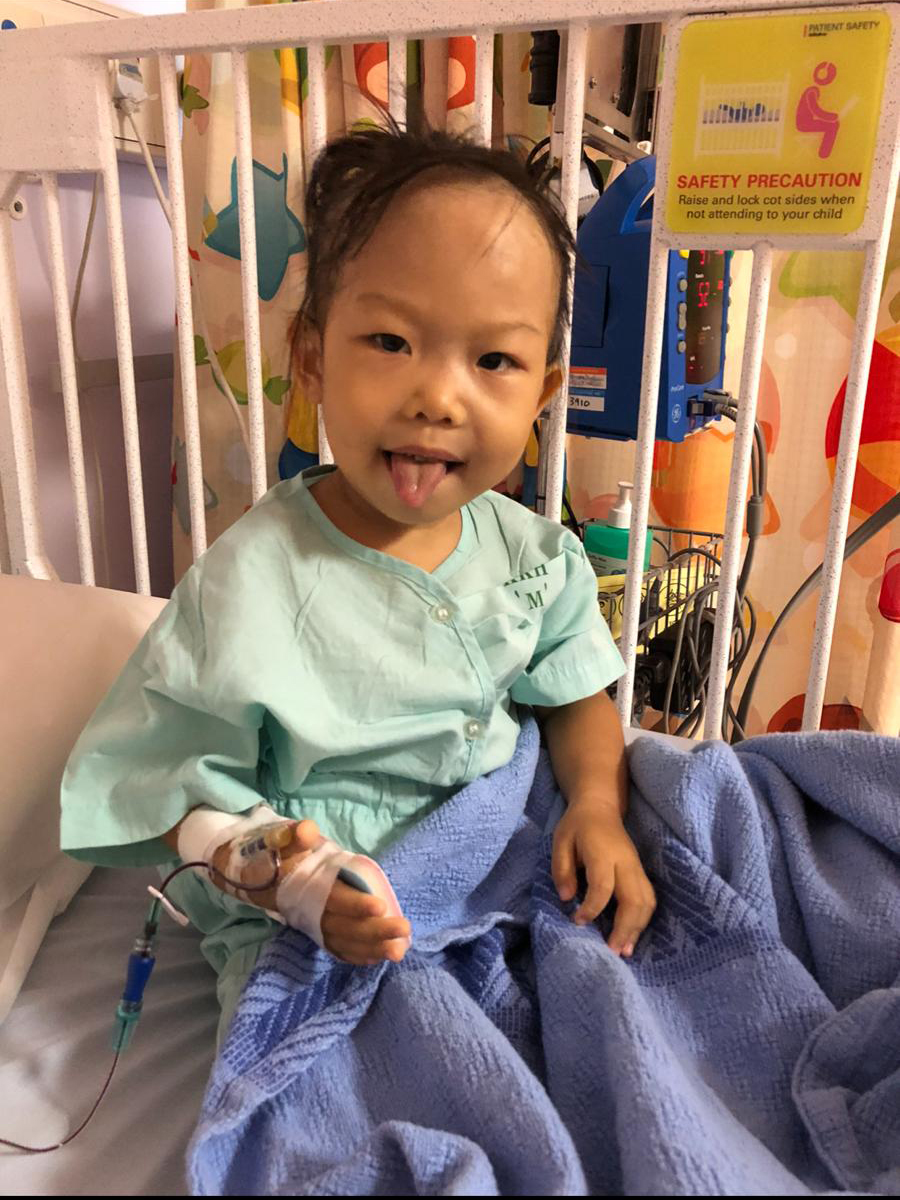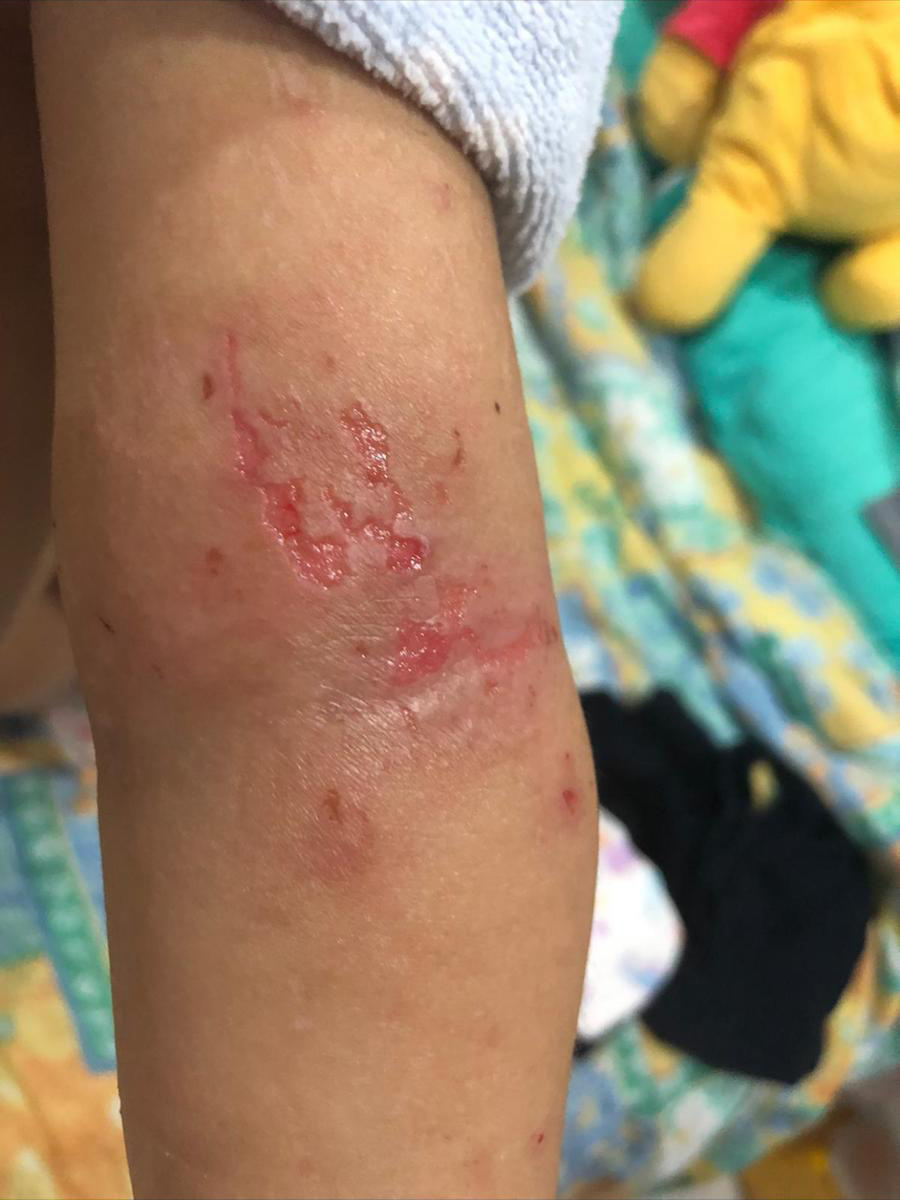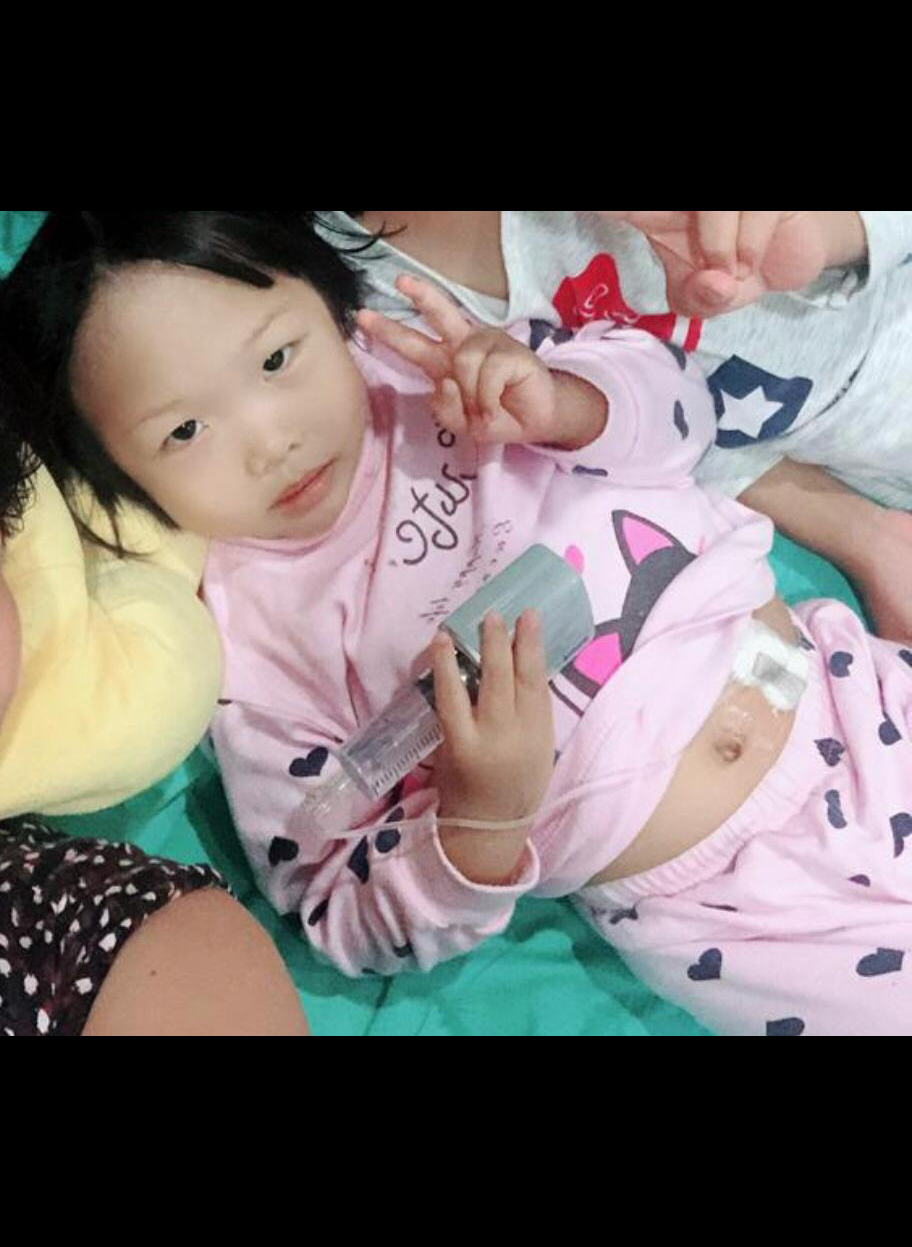 Crono pump (For Chelation therapy)
Monthly provision of medical supplies (Eg: crono pump syringes, winged infusion needle, Tegaderm, etc.)
Transport subsidies to hospital for medical appointments.
Our Haemophilia Beneficiary
Syabil, our Haemophilia beneficiary, is currently 16 years old. He was diagnosed with severe Haemophilia A since birth. Due to some complications at the age of 4, it resulted in weakness on one side of the body and both of its legs. Hence, he is unable to sit upright or stand. Syabil is only able to move and talk minimally. 
Syabil undergone 4 major operations and was in coma twice. Due to frequent vein rupture in brain, his right skull was removed. He also undergone a scoliosis surgery to correct his spine recently. He also suffered from excess brain fluids in his brain that leads to brain swelling. Syabil has to connect a tube to his stomach daily to drain the excess fluids.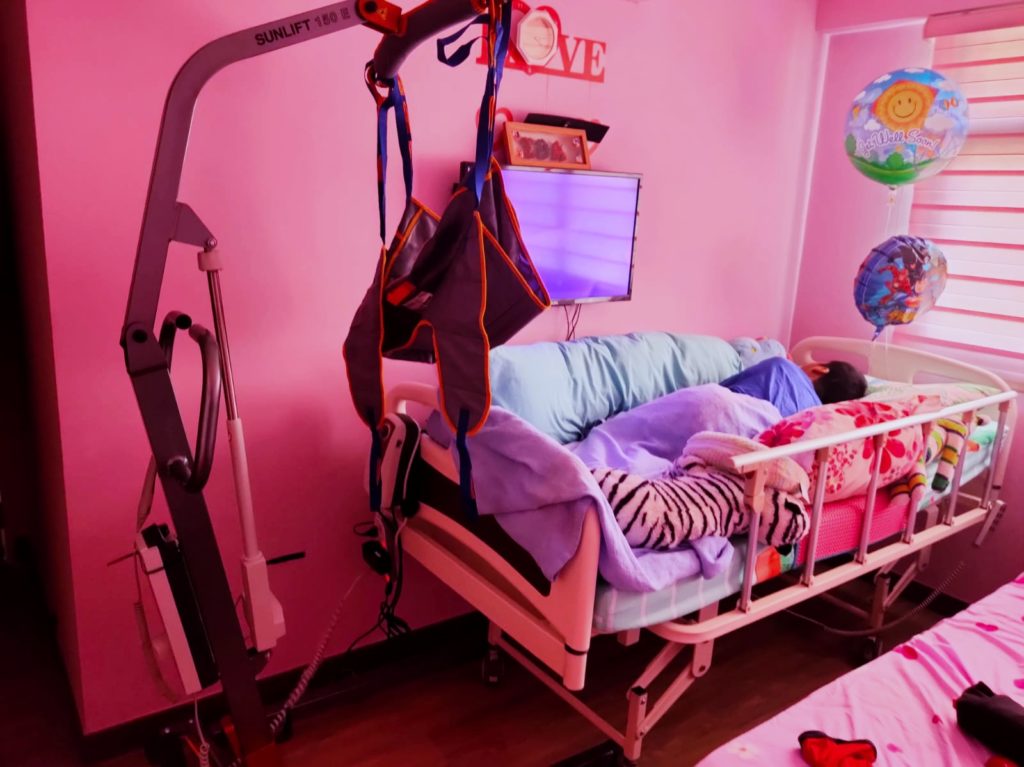 Understanding Haemophilia
Haemophilia is a genetically inherited bleeding disorder where there is a deficiency of a clotting factor in the blood. This results in a form of bleeding tendency. Thus, individuals with haemophilia often suffer from easy bruising and bleeding into muscle and joints.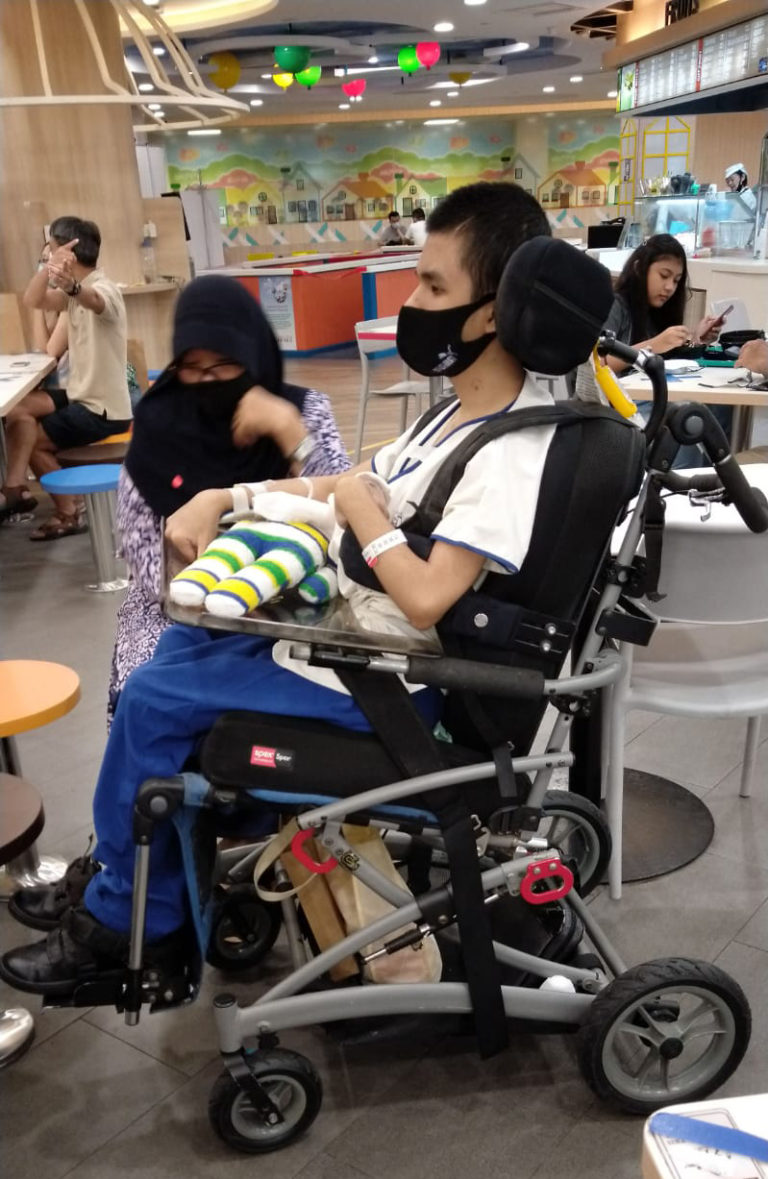 Syabil is confined to a wheelchair with a back brace to keep him upright. He is on diapers due to immobility and is attending a special needs school. He has to administer injection thrice a week.
Syabil's main caregivers are his grandparents as both his parents are working to cover the demanding household and healthcare expenses. As Syabil is growing up, it is more physically demanding for his elderly grandparents to take care of him. Syabil's physiotherapists encouraged the purchase of a hoist to aid in Syabil's movement.
Monthly Subsidies for:
Transport
Medical supplies (E.g.: Antiseptic swabstick, Winged Surecan angled needle, dressing sets, alcohol swab, diapers, etc.)